About Us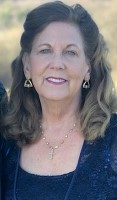 Susan Britt - Miller

Greetings from Wild, Wonderful West Virginia!

I have been listing and selling properties here since 1989. As a professional Realtor I am dedicated to providing buyers and sellers a detail oriented experience based on my expertise.

My specialty is listing and marketing for-sale-by-owner and foreclosure properties. However, I can make the home buying process easy because I know what steps to take. If you need a conventional, FHA, VA, USDA or another type loan, I have the knowledge to direct you through the process. it is even possible to arrange assistance with a down payment and closing costs.

As for sellers, you can rest assured that I will list, market and contact you regarding the process involved in selling your home. I have averaged listing 50 properties per year so I know what is needed to show off the best qualities of your property.

I am a 1975 graduate of Appalachian State University in Boone, NC, with a Bachelor of Arts degree in Sociology. Until becoming a Broker, I was a substitute teacher in public and private schools. Having been past President of several organizations like Jaycees and PTA, I have leadership and management skills. I believe that education is the key to success.

Licensed in VA & WV.


Jim Miller

Hello and welcome to West Virginia.

I am a 1975 graduate of Hampshire High School. I became an independent contractor for Shenandoah Pride Dairy which I continued for 25 years. This career readied me for dealing with the public and meeting new people. Being service oriented just came naturally and I enjoy helping people.

My specialty is large tracts of land but I can work with buyers on any purchase of property. Finances are my forte so I can help put a deal together for you using innovative techniques. I am here for you to assist in getting pre-qualified and completing your paperwork.

Sellers can count on me to mark their property corners because I understand how to read plat maps. It is important to know about boundaries and potential problems arising from deed restrictions. I will market your property and keep in contact throughout the selling process.

As past President of Jaycees and Rotary, I have developed leadership and management skills. This has been invaluable in operating Creekside Realty. I believe you can accomplish anything if you work hard enough.

Licensed in VA & WV.